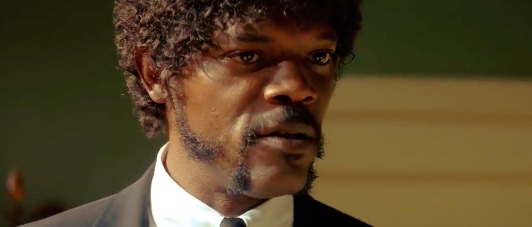 (ɹɪˈtɔɹt)
Verb
1. To say something sharp or witty in answer to a remark or accusation.
JULES
Oh, I'm sorry. Did that break your concentration? I didn't mean to do that. Please, continue. I believe you were saying something about "best intentions."

Brett can't say a word.

JULES
Whatsamatter? Oh, you were through anyway. Oh, well, allow me retort. Would you describe for me what Marsellus Wallace looks like?
From the post: English Vocabulary from the movie "Pulp Fiction"
Source: Pulp Fiction Script at IMSDb (imsdb.com)