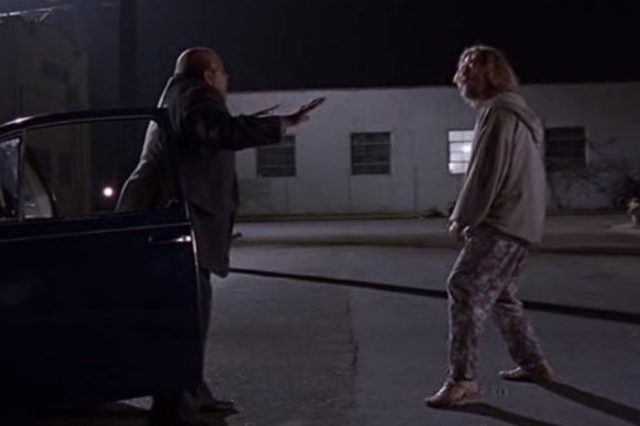 (/sɜː(r)dʒ/)
Noun
1. A type of worsted cloth.
2. A garment made of this fabric.
… THE DUDE
As he gets to the car. He reaches through the open driver's window and grabs the newspaper and hurls it to the ground. He is revved with nervous energy.
DUDE
"Get out of that fucking car, man!"
The man nervously complies. The Dude flinches at the man's movement as he gets out. The man cringes, reacting to the Dude's flinch. He is wearing a cheap blue serge suit. He is bald with a short fringe and a mustache.
From the post: English Vocabulary from the movie "The Big Lebowski"
Source: Big Lebowski, The Script at IMSDb. (imsdb.com)