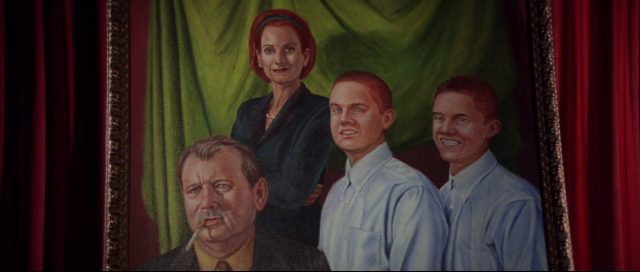 (/sʌlən/)
Adjective
1. Gloomy; dismal; foreboding.
2. Having a brooding ill temper; sulky.
INT. BLUME INTERNATIONAL CONCRETE. DAY
Mr. Blume has a gigantic office with paintings of battle scenes and Viking ships, a coat of armor and a statue of a discus thrower. The concrete plant is outside the window. A portrait of the Blume family hangs on the wall behind Mr. Blume's desk. His wife and twin sons are all fair-skinned redheads. Mr. Blume is dark and sullen. He is smoking a cigarette in the painting.
From the post: English vocabulary words from the movie script "Rushmore"
Source: Rushmore Script at IMSDb. (imsdb.com)